* NON - HALAL


There are many foods in Petaling Street that I have yet to go. Even I've been staying in KL for 30 years, I must say my visit to Petaling Street is quite minimal. In a few weeks back, I was brought to this lovely pork chop noodle place at Petaling Street. Due to its location, I'm gonna explain how to get there, step by step...
At Jalan Hang Lekir, you will see the location as below... Go in there, its a food court..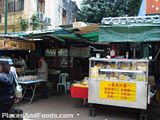 Walk straight till you see a mini food court junction and you will see the stall...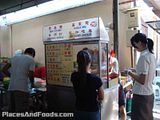 The pork chop dry noodle was good. Well, the place is a stall and the noodle cost around RM5 and below.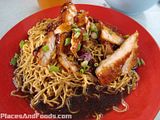 The people there are friendly and the place is usually packed during lunch hours.