In one of the hidden inner corners of The Curve, I found this place. We wanted something that is good and quick and Just Dessert looked ideal and we went in.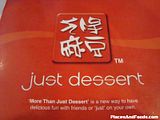 Chicken Chop Rice with Egg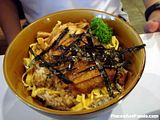 Chicken and Char Siew Rice in Pot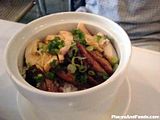 Spicy Noodle with Ham and Bacon..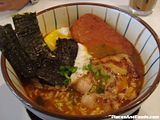 Stuffed Chicken Wing..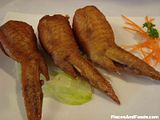 Its a HK Fusion Style Restaurant similar to quite a few in town.The difference is they use better ham and bacon. I loved bacon. Price around RM 1+ per pax. Place is good, service is good and food is okay.
Address:
LG, The Curve